Dropthings is now available on Microsoft/Web. You can now install it using the Web Platform Installer. I will soon write an article how to make an installer that can install a ASP.NET website, a SQL Server database, setup web.config files, setup directory permissions (eg App_Data) etc. It wasn't straightforward and I learnt some best practices from the Microsoft/Web team. But for now, go ahead and download the app and build cool sites out of it.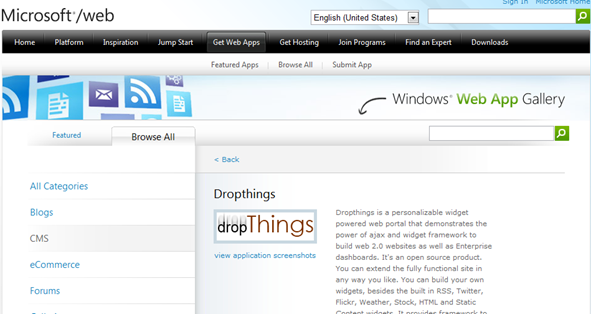 http://www.microsoft.com/web/gallery/Dropthings.aspx
Please vote for my app. It will help spread the open source effort.