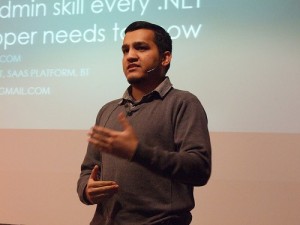 Heading the Payments, Fraud and Loss Prevention Engineering teams. Responsible for ensuring payments from all Tesco stores, web and mobile apps are securely authorized on-time, and then settled, reconciled, banked, fraud protected, and losses minimized. Transform legacy and Mainframe solutions to shiny new strategic tech stack both On-Prem and on the Cloud, using Java, .NET, Cassandra, Kafka. Drive towards full PCI compliance and state-of-the-art security measures.
150M+ transactions/day, 1.9B+ of events/day, multi billion pounds per month. We work at scale.
Tesco is the third largest retailer in the world, with an annual revenue of £55 Billions, employing over 440,000 employees in the UK.
I have a M.Sc in Software Engineering from University of Oxford, with a distinction award in Thesis. I was born in Dhaka.
https://www.linkedin.com/in/oazabir/
What have I been up to:
My book
Awards
11 times Microsoft MVP Award winner.
4 times CodeProject MVP award winner.
7 Best Article awards from CodeProject.
My Talks
Open Source Projects
MSDN Articles
Magazines